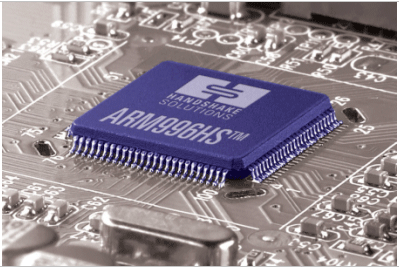 While 64-bit microprocessor designs have been in use in several markets since the early 1990s, the early 2000s saw the introduction of 64-bit microprocessors targeted at the PC market.
With AMD's introduction of a 64-bit architecture backwards-compatible with x86, x86-64 (also called
AMD64
), in September 2003, followed by Intel's near fully compatible 64-bit extensions (first called IA-32e or EM64T, later renamed
Intel 64
), the 64-bit desktop era began. Both versions can run 32-bit legacy applications without any performance penalty as well as new 64-bit software. With operating systems Windows XP x64, Windows Vista x64, Windows 7 x64, Linux, BSD and Mac OS X that run 64-bit native, the software is also geared to fully utilize the capabilities of such processors. The move to 64 bits is more than just an increase in register size from the IA-32 as it also doubles the number of general-purpose registers.
The move to 64 bits by PowerPC processors had been intended since the processors' design in the early 90s and was not a major cause of incompatibility. Existing integer registers are extended as are all related data pathways, but, as was the case with IA-32, both floating point and vector units had been operating at or above 64 bits for several years. Unlike what happened when IA-32 was extended to x86-64, no new general purpose registers were added in 64-bit PowerPC, so any performance gained when using the 64-bit mode for applications making no use of the larger address space is minimal